The 70 Year History of Fratelli Borgioli
The history of Fratelli Borgioli began in 1946.
Two brothers Renè and Valerio survived during the second world war thanks to their craft of shoemakers. After the war Borgioli brothers came back to their native town of Vinci and founded a small artisanal workshop. Resoursefulness, creativity and devotion were the basic principles of their work that allowed them to produce high quality footwear.
In the eighties the second generation of Borgioli family, represented by Urbano and Alfredina, joined the family business. The shoe factory began to gradually grow. Apart the collections under Fratelli Borgioli brand, the shoe factory developed the collections for many fashion brands. Fratelli Borgioli factory began to be recognized for its quality, reliability and customer care.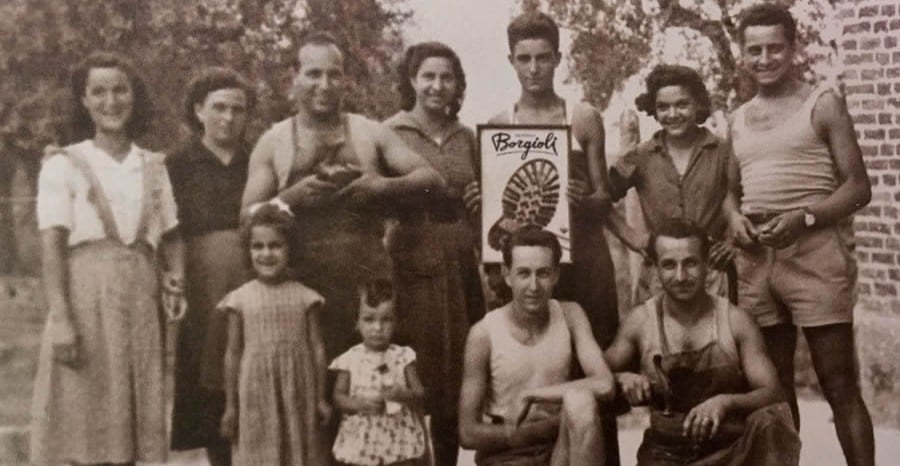 Nowadays the factory is run by the third generation of Borgioli family. The new generation managed to preserve and praize 70 years of experience and tradition in the field of luxury men footwear. Fratelli Borgioli collections are sold in the best multibrand shops on 5 continents. Style and product development offices are able to satisfy the most demanding needs of international clientele.
In 2016 the company celebrated its 70th anniversary under the motto: "From Passion to Excellence". In that year the third generation of company founders Giacomo Fioravanti and Soriano Borgioli took the decision to construct a new production facility with the surface of 2000 m2 in the town Lamporecchio, in the province of Pistoia. The new Fratelli Borgioli headquarter will be inaugurated in September 2018 and it will correspond to the highest standards of quality and service.
From small artisanal workshop to innovative factory, Fratelli Borgioli company looks at the future, remaining faithful to its origins.